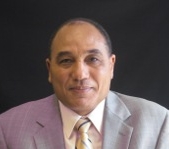 Lahbib Chibani, Ph.D., P.E.
President
Dr. Chibani received a B.S. in Civil Engineering from Mohamed V University in Morocco, an M.S. in both Civil Engineering and Hydraulic & Environmental Engineering from Rutgers University, and a Ph.D. in Civil Engineering from the University of Illinois. He conducted post-doctoral studies at the Computational Mechanics Institute in the U.K. He is a senior hydraulic and system design engineer with over 25 years of experience in the field of environmental engineering. Dr. Chibani has directed and/or managed a variety of projects involving solid waste, hazardous waste, underground storage tanks, water supply, wastewater collection and treatment, bioremediation, maritime pollution, environmental impact statements, and site planning and redevelopment. He has extensive experience in computer modeling of civil and environmental engineering processes, solid, medical and hazardous material management, groundwater remediation, system optimal design, risk assessment, financial, and institutional studies.
---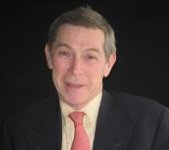 Joseph B. Wiley, III
Senior Vice President
Mr. Wiley holds a Diploma in French from the Université d'Aix-Marseilles in France, a B.A. in Government from Harvard University, and an M.A. in Public Affairs from Princeton University. He has over 25 years of environmental experience, including nationwide program development for the US Environmental Protection Agency (USEPA), State level management of New Jersey's programs for solid waste, hazardous waste and water quality, consulting services to public and private clients, and overseas agricultural management services.

Mr. Wiley is an expert in landfill remediation and redevelopment, having worked on seven major projects that have been completed. These projects serve a variety of uses, ranging from recreational to commercial, with real estate investment valued at over one billion dollars, and involving over 400 acres of land.
---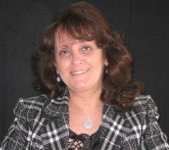 Amira Fahim, Ph.D., P.E.
Vice President, Technical Services
Dr. Fahim obtained a B.S. in Civil Engineering from Ain-Shams University in Egypt, and a Ph.D. in Geotechnical Engineering from Strathclyde University in Scotland. She is a senior project manager at SAI, and is responsible for the preparation of geotechnical reports for different projects including multistory buildings, bridges, highways, earth dams, brownfields redevelopments, landfill liners and cover systems, and transmission towers. Dr. Fahim has a strong background in geotechnical engineering and its applications in the transportation and environmental fields. She has been employed by universities, research institutes and consulting firms, which provided her with the opportunity to combine theory with practice.
---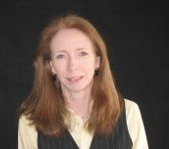 Suzanne Macaoay Ferguson, P.G.
Vice President, Special Projects
Ms. Ferguson holds a B.A. in Geological Sciences from Rutgers University and an M.A. in the same field from Princeton University. She has 23 years of experience in the field of environmental science. Ms. Ferguson is responsible for senior technical review and oversight of solid and hazardous waste projects. She has managed a wide variety of projects involving the oversight, evaluation, coordination and/or performance of soil and groundwater remedial investigations and actions. In addition, she has experience in many aspects of geological science as well as in environmental sampling procedures, soil boring and monitoring well installation, and the collection of geological data for the characterization of underlying soils and geology of project sites. Ms. Ferguson has been qualified as an expert in geology and has performed extensive research for use by attorneys in support of expert witness testimony by others in the firm.
---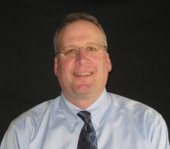 Randy Kertes, P.G., C.P.G
Director, Land Use & Environmental Services
Mr. Kertes holds a B.S. in Geology from Rider University in New Jersey, and an M.S. in the same field from the University of Cincinnati. He has 20 years of professional experience in the environmental consulting and land development fields. His expertise is managing and directing technical assessments during the due diligence process for real estate transactions. In addition, he has provided testimony relating to environmental remediation and the minimization of adverse impacts for residential and commercial developments. Mr. Kertes is also an Adjunct Instructor and Rider University in the Geological, Environmental & Marine Sciences Department.
---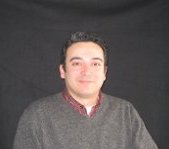 Khaled Benslimane
Senior Project Manager
Mr. Benslimane holds a B.S. in Civil Engineering and an M. Eng. in Environmental Engineering from the University of Maryland. He has 10 years of experience in the field of environmental engineering. His management responsibilities include a wide range of projects involving the oversight and coordination of soil and groundwater remediation, from preliminary assessment and remedial investigation to remedial action. In addition, he has experience in solid and hazardous waste projects involving brownfield remediation and landfill closure & redevelopment. This includes the design of leachate management systems, landfill gas ventilation and collection systems, landfill cap design and landfill stormwater management systems.
---